This is a tradition of blogging Christmas presents that dates back a year. Might as well keep it going.
Bike Tires
Inner Tubes
Shirt and Tie
Cutlery Set
Vodka
Beetroot Strainer
JBHifi gift card
I was allowed to wear 'casual Friday' clothes on Christmas eve
I'm glad I didn't get anything too big. The cutlery set fits well under my bed, and the other things will get stashed away for future use. My room is overflowing with gadgets, toys and junk. I can't wait until I have a garage, shed, computer room and bedroom all separate.
I feel a bit like a Christmas Grinch. Mainly because I don't get excited over Christmas, and partly because I don't really give out presents.
I've got some stuff on the way from deal-extreme. It should be here sometime in the next week or two and I can give out some pre-planned Christmas gifts. I ordered them on the 8th of December.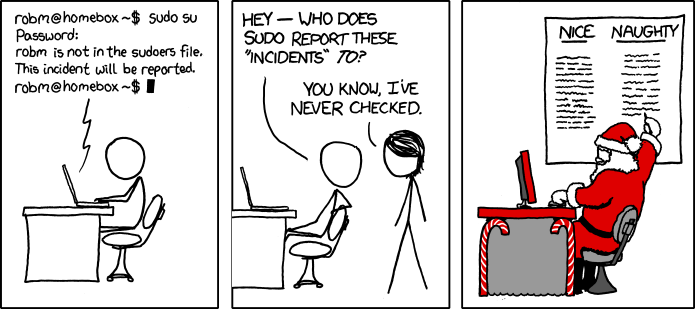 This is the best Christmas comic I've seen in my entire life.